Server Components & Parts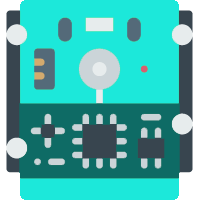 As a provider of server parts, we understand the importance of having a reliable and functioning server system for any business. That is why we offer a comprehensive selection of server parts to meet the varying needs of our clients. Our inventory includes new, refurbished, and end-of-life components to cater to all budgets and preferences.
Our new components are sourced from trusted manufacturers and come with full manufacturer warranties. These components are guaranteed to be brand new and have not been previously used. On the other hand, our refurbished components undergo rigorous testing and inspection to ensure they meet our high standards for quality and performance. These components offer a cost-effective solution without compromising on reliability.
We also supply end-of-life components to customers who require uncommon or difficult-to-find parts. Some components may no longer be manufactured or distributed via conventional channels, but we offer a range of end-of-life parts that may satisfy your requirements.
Our comprehensive selection of server parts allows us to provide a complete solution for any server-related issue or project. Whether you're in need of a particular part or a full upgrade, we have the expertise and products to meet your requirements.