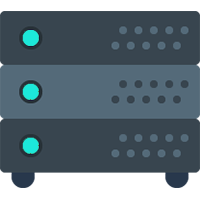 As a provider of network equipment, we pride ourselves in offering a comprehensive range of products to meet the needs of our clients. Our inventory includes both new and refurbished components from a variety of brands, allowing us to offer an extensive selection of network equipment.
By offering both new and refurbished options, we can provide our clients with cost-effective solutions that fit within their budget. Our refurbished components undergo rigorous testing and inspection to ensure they meet our high standards for quality and reliability. We also offer new components that come with full manufacturer warranties for added peace of mind.
Our commitment to providing a diverse range of products allows us to cater to the unique needs of our clients. Whether you're in need of a specific component from a particular brand or are looking for a comprehensive network equipment solution, we have you covered.