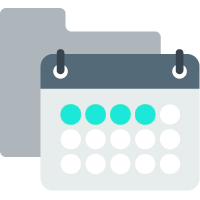 Our rental program for network hardware is designed to offer a comprehensive solution for businesses and organizations in need of short-term hardware solutions. Whether you're undertaking a specific project, conducting a trial period, or experiencing a temporary increase in demand, our rental program provides an affordable, flexible, and convenient solution to meet your hardware needs.
Our rental program for network hardware includes a range of options, including switches, routers, firewalls, servers, and storage devices, all of which are available for rental periods ranging from one to twelve months. We offer a diverse range of hardware options to meet the varying needs of our clients, and our team of experts is always available to help you select the right hardware for your specific project or business needs.
Our rental program also includes delivery, installation, and maintenance services, ensuring that your hardware is up and running smoothly and efficiently from day one. We offer flexible rental agreements, allowing our clients to adjust their hardware needs as their projects evolve or their businesses grow.
By opting for our rental program for network hardware, you can avoid the high upfront costs associated with purchasing hardware outright, and instead, pay only for the duration of the rental period. Our rental program offers a cost-effective solution, allowing you to maximize your budget and resources while still meeting your hardware needs.
Overall, our rental program for network hardware offers a complete solution for short-term projects, providing reliable hardware, installation, maintenance, and support, all with the flexibility and affordability that your business needs.