Network Maintenance Services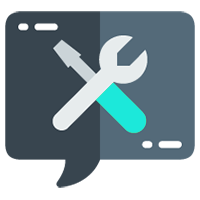 At Antnet, we understand that network hardware is the backbone of any IT infrastructure, and it is crucial to ensure it functions efficiently and reliably. That's why we offer maintenance services to help our clients avoid costly downtime, repairs, and replacements of their network hardware.
Our maintenance service guarantees peace of mind for your network hardware for a period of 1-3 years. During this period, we will take care of all your hardware maintenance needs, including repairs, upgrades, and replacements of faulty parts. Our team of experienced technicians is dedicated to ensuring that your network hardware operates at optimal performance and meets your business requirements.
We offer customizable maintenance packages to cater to our clients' individual requirements. Our packages comprise routine maintenance inspections, firmware updates, and prompt technical support for quick issue resolution. Additionally, we provide both on-site and remote support services to ensure our clients receive the necessary assistance regardless of their location.
By entrusting us with the maintenance of your network hardware, you can rest assured that your systems will be up-to-date, secure, and fully functional. Our maintenance services are designed to minimize disruptions and ensure your business operates smoothly, saving you time and money in the long run.